This offer is still
ACTIVE
Hurry!
Starting from
48,00 €
do not miss!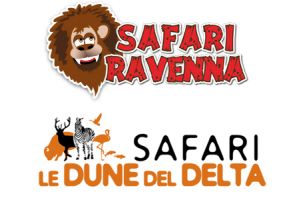 Do not miss our special offers for the Safari Zoo in 2014 in Lido di Savio and treat yourself to a vacation of fun to Lidos of Ravenna, a special occasion to make your kids happy and not only.
With the package Zoo Safari and Hotel in Romagna that we have planned for you, you can combine your stay at sea to visit the park.
Here is the statement of a last minute hotel + Zoo Safari in Romagna Riviera:
From 07/04 to 03/05
Prices per person + entrance to sleep and breakfast Half board
1 days € 54.00 € 69.00
2 days € 87.00 € 117.00
3 days € 110.50 € 155.50

From 04 to 28/05
Prices per person + entrance to sleep and breakfast Half board
1 days € 48.00 € 63.00
2 days € 75.00 € 105.00
3 days € 95.50 € 140.50

From 29/05 to 18/06
Prices per person + entrance to sleep and breakfast Half board
1 days € 53.00 € 68.00
2 days € 85.00 € 115.00
3 days € 107.50 € 152.50

Parking is included in the price
Inflatable Playground free
farm
reptile
nursery of animals
educational events
big shelter
extra visit on the train with a guide and pet food

Children Price on request
N.B. Prices per person, excluding tax of € 2 for adults and children over 14 years.
Request information
Zoo Safari Le Dune Delta
Take advantage of the holidays to immerse themselves in a relaxed and fun park Zoo Safari is a blessing for the whole family. Indeed, in addition to the part where you can experience the thrill of the Safari in person, you can enjoy other activities to do such as:
The train of Baboons
The big shelter
the farm
Find out how to reach Le Dune Del Delta starting from Hotel Bahamas!
Discovering Italy in Miniature
Also, remember that you will have conventions for the park-Italy, not to be missed especially if your children visit all of Italy is a dream.
His offer of entertainment is appropriate for both children and adults, as well as miniatures offers:
games suitable for children
Games for all
and above even the extreme games like the Sling Shot, launching a sling tied in to a ball at full speed
the carnival of science
driving school
The ticket includes:
complimentary parking
no file at checkout
complimentary meal for the little ones
unlimited access to the park
The park ZooSafari of Ravenna and Italy in Miniature Park are some of the theme parks of the Adriatic coast the most known and appreciated in Europe: do not miss the chance to give a holiday in Lido di Savio so!