This offer is still
ACTIVE
Hurry!
Starting from
46,00 €
do not miss!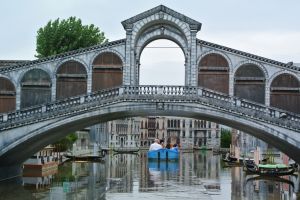 Who knows how many times you have tried one of the offers for the parks of the Adriatic coast, hoping to be able to give a comfortable and convenient, close to your favorite attractions.
In this regard, at the Hotel Bahamas in Lido di Savio we are happy to welcome you in hotel packages with the theme parks of Romagna, by providing you different solutions, all very tasty and affordable. Think already your next vacation to amusement parks in Emilia Romagna!
This is the offer for the 'Italy in Miniature
From 07/04 to 03/05
Prices per person + entrance to sleep and breakfast Half board
1 days € 52.00 € 67.00
2 days € 85.00 € 115.00
3 days € 110.50 € 155.50

From 04 to 28/05
Prices per person + entrance to sleep and breakfast Half board
1 days € 46.00 € 61.00
2 days € 73.00 € 103.00
3 days € 95.50 € 140.50

From 29/05 to 18/06
Prices per person + entrance to sleep and breakfast Half board
1 days € 51.00 € 66.00
2 days € 83.00 € 113.00
3 days € 107.50 € 152.50

His offer of entertainment is appropriate for both children and adults:
games suitable for children
Games for all
and above even the extreme games like the Sling Shot, launching a sling tied in to a ball at full speed
the carnival of science
driving school
The ticket includes:
no file at checkout
unlimited access to the park for the whole 2015
free meal for children
Discounts for children:
Third or fourth adult bed on request
Children Price on request
Tickets available for:
Wonderland
Zoo Safari Le Dune Delta
Request information

Some services of the Hotel Bahamas:
free parking
spa
animated musical theater cabaret dances
garden
parties and entertainment periodic
Wi Fi
bicycles
Playground
You will see that Lido di Savio, by definition, is the perfect place to take a vacation at the beach wanting to visit the famous theme parks on the Adriatic coast. Suffice it to recall, for example, that the Bahamas Hotel is located about 10 km from Wonderland, capable, every year, blowin children and adults with all its attractions and its spray. This year is also enriched Divertical, entry now in full swing between the games most desired by visitors, after the inauguration of last season.
Would be just as nice a tour of Italy all together. You read that right, and how if you can! Just go to Italy in Miniature, about half-hour from here, where you will find a faithful reconstruction, in miniature of course, of our beloved beautiful country. You will be able to set foot in Piazza Maggiore in Bologna and then immediately after in Florence, in the sight of the Duomo. Are just some of the wonders that await you with this offer at the hotel with tickets to the amusement parks of Romagna!
Not to mention the wonder that you live right next to Wonderland, the new Zoo Safari Dune Delta, where your children can admire many animals kept in accordance with the highest environmental awareness, encouraging respectful interaction between man and nature.
As usual no shortage of things to see and do in Lido di Savio, especially in hotels, such as the Bahamas, will provide many services, maximum hospitality and tickets to visit some of the most characteristic of theme parks 'Emilia Romagna!